The 8,999DWT stainless chemical tanker Sno.686, named "SHOKAI" ordered by SHOKAI SHIPPING, S.A., was safely delivered to owner on January 30, 2023.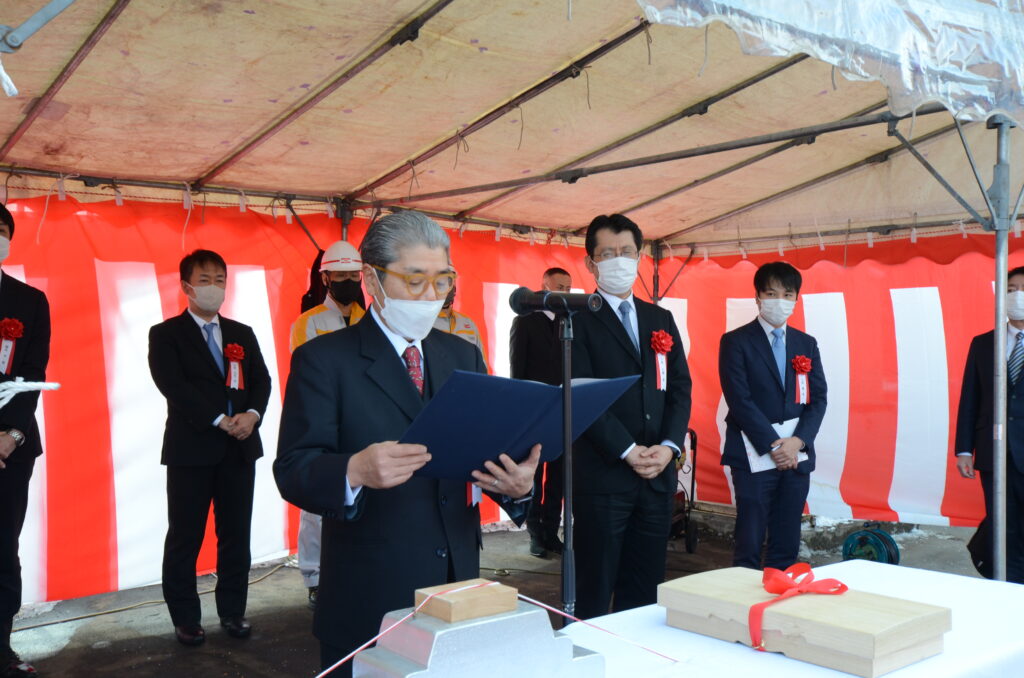 We, Kitanihon Shipbuilding, would like to express our sincere gratitude to the owner and guests for coming to the naming and delivery ceremony, which was held in late January, the coldest time of the year.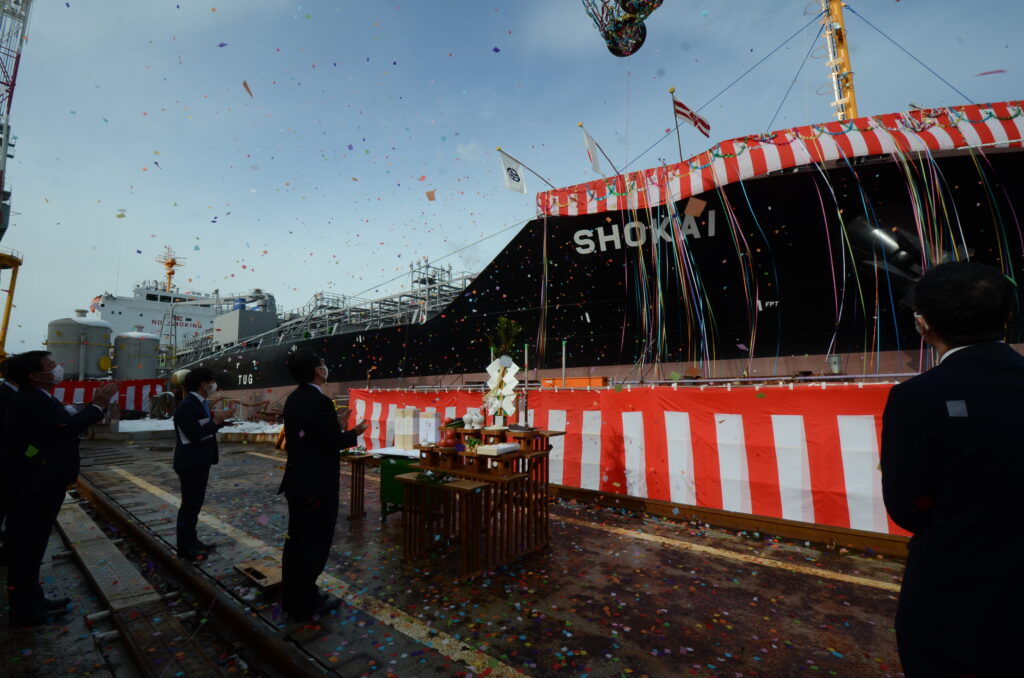 This vessel is a newly designed vessel developed for SHOKAI SHIPPING, S.A., and is designed in anticipation of EEDI-Phase 3, which is scheduled to start in 2025 and will reduce CO2 emissions by 30% compared to the baseline level. The vessel will be engaged in the international marine transportation of oils, fats, and chemical products mainly to Southeast Asian countries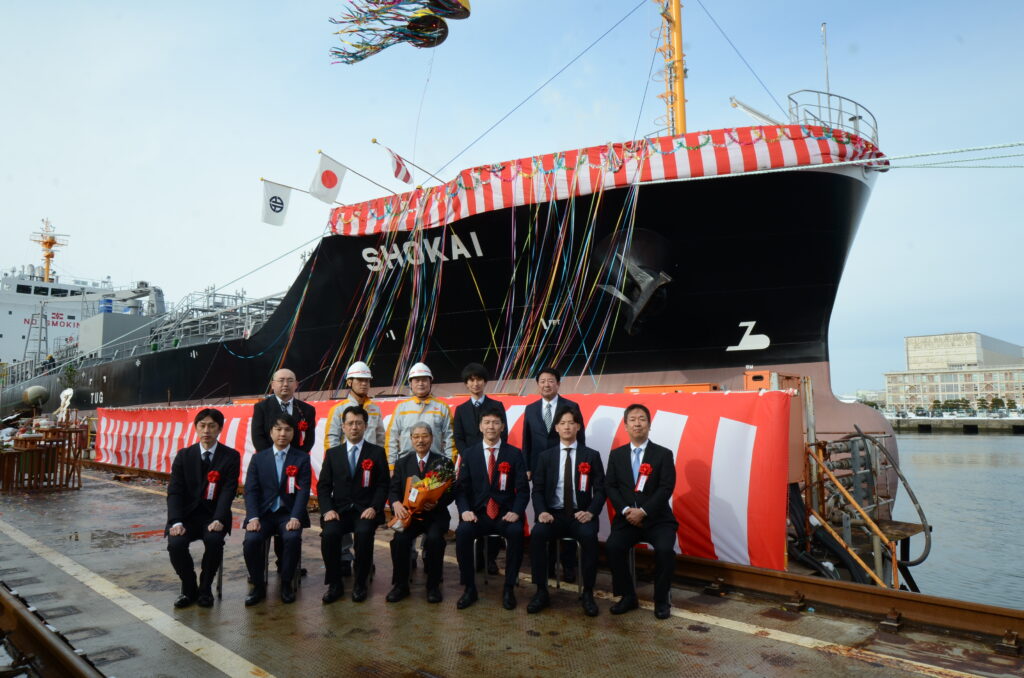 This was the first time for us to work with the owner of M/T "SHOKAI", and we are proud of the high quality of the vessel, thanks to the cooperation of the owner's superintendent. We hope that this ship will be a treasured vessel for all concerned.