On February 28, 2023, we held a naming & delivery ceremony for Sno. 688 14,300 DWT stainless steel chemical tanker, "CHEMICAL RANGER", which was ordered by T.A.C.K. SHIPPING, S.A.
Many guests from Japan and abroad attended the ceremony, which was held at our Toyosu factory in Hachinohe, where snow still remains. The naming & delivery ceremony was made grand and spectacular by the participation of guests and their beautiful children, for which we sincerely gratitude from the bottom of our hearts.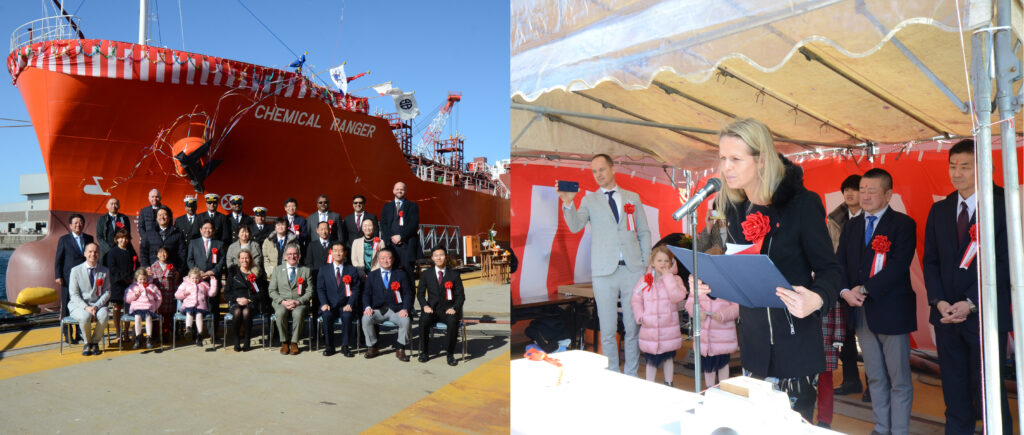 Following "CHEMICAL FRONTIER" delivered to T.A.C.K. SHIPPING, S.A. in last November, this vessel is the second in a series of eco-friendly small stainless steel chemical carriers equipped with a marine SCR (selective catalytic reduction) system that complies with Tier III NOx (nitrogen oxides) regulations of the IMO (International Maritime Organization).
After departing Hachinohe, the vessel will refuel in South Korea, and will then transport several kinds of chemical petroleum products mainly to Europe. Although the chemical tanker market is still in a state of uncertainty due to the unstable global situation, the construction of "CHEMICAL RANGER" was made possible thanks to the cooperation of all parties involved in this project.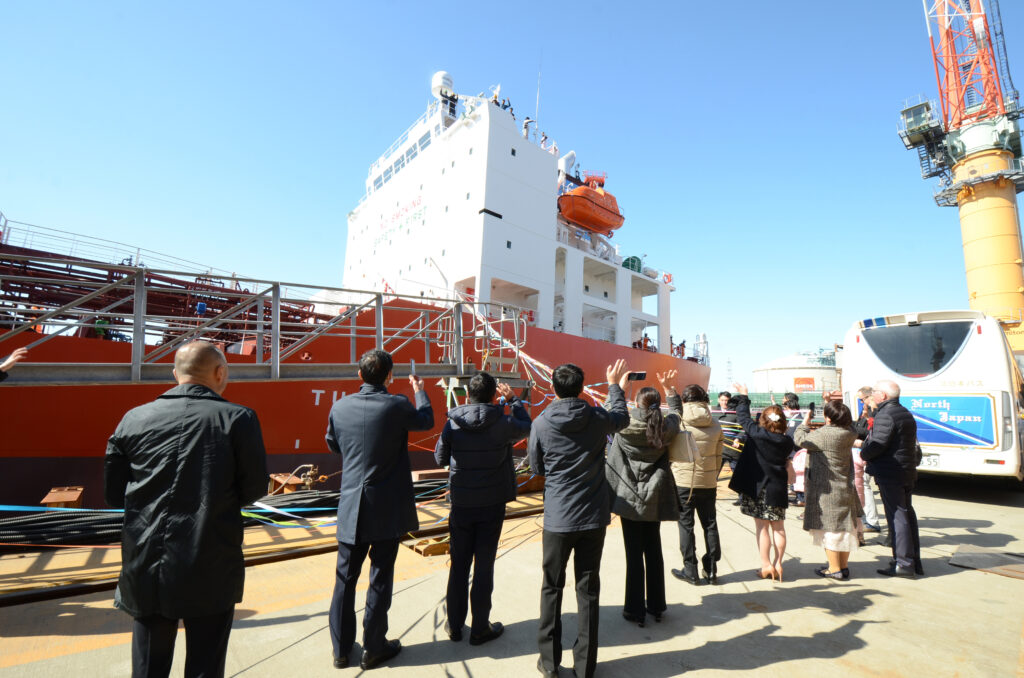 Following the first vessel, we sincerely hope that this vessel will become a "treasure ship" for you and contribute to chemical transportation around the world.
We will continue to work together as a shipyard, and will be even more committed to our mission of delivering high quality ships to the world.