The 22,000 DWT stainless chemical tanker, ordered by PACIFIC LIGHT MARINE S.A. and identified as S-681, has been named "SUNBIRD". We are pleased to inform you that on 4th August,2023, the vessel was safely delivered to the shipowner with cheers and applause.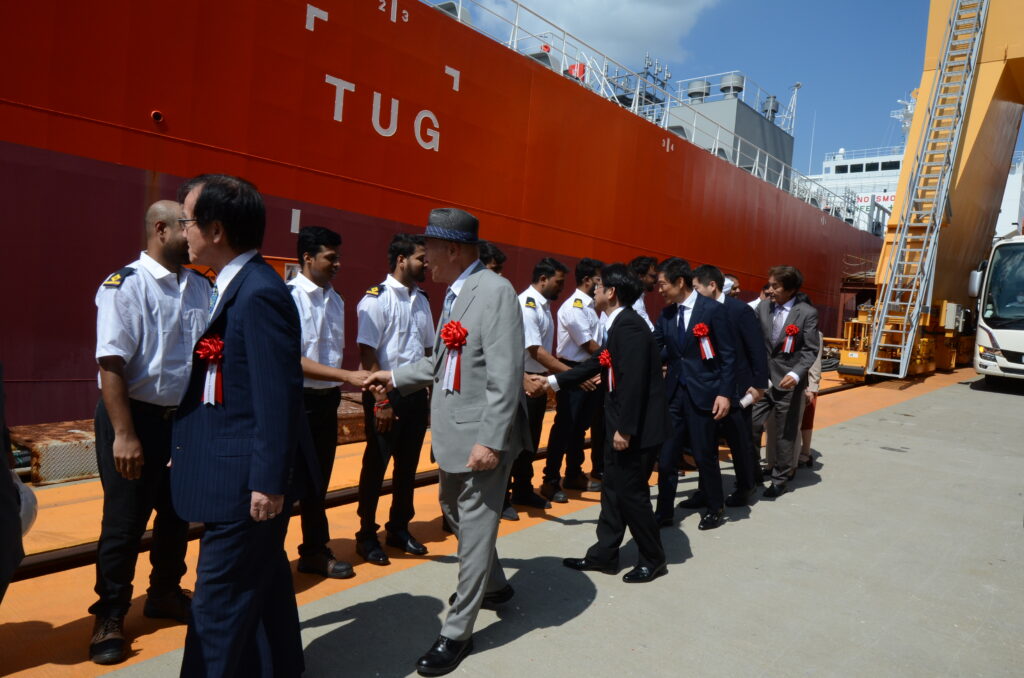 We are deeply grateful to the numerous distinguished guests who attended the grand ceremony in middle of August with guests from domestic cities such as Okayama, Kobe, and Tokyo, as well as from Chile. On behalf of everyone at the shipyard, we express our heartfelt appreciation for the successful conduct of the naming and extradition ceremony.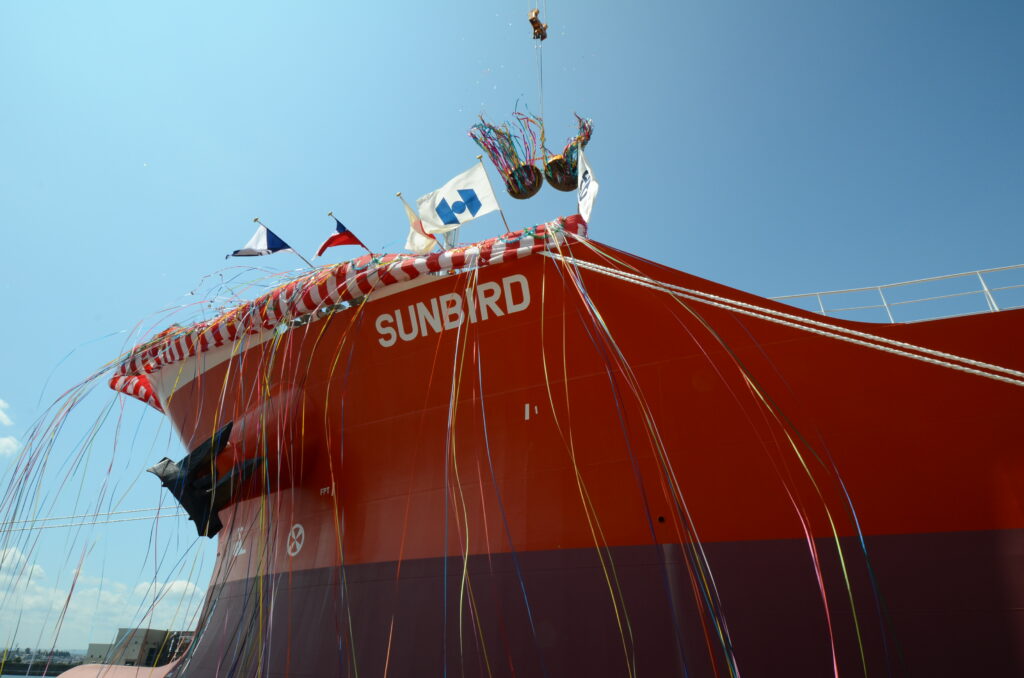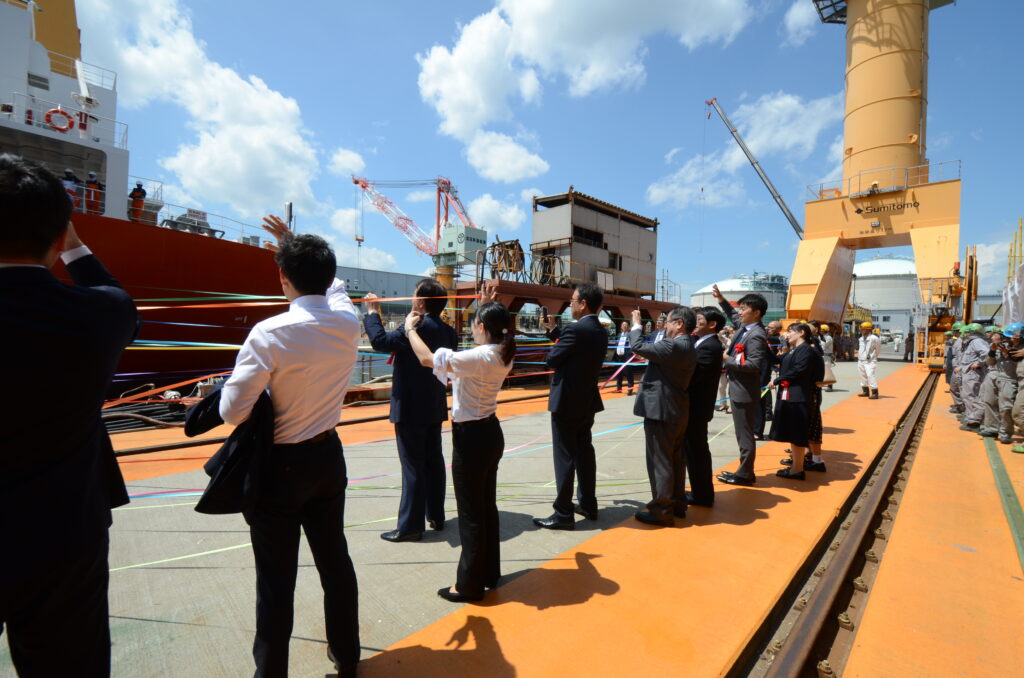 "SUNBIRD" will be the latest vessel to join our medium-sized chemical tanker lineup. In order to comply with environmental regulations such as SOx, NOx-Tier3, and EEDI Phase-3, the design of the engine room and stern lines has been revised. The ESD (Energy Saving Device) incorporates the newly developed Monster Package (Neighbor Duct, Propeller, Ultimate Rudder Bulb) by Nakashima Propeller Co., Ltd., while the main engine adopts the 6UEC42LSH-Eco-D3-EGR, a long-stroke, low-speed engine manufactured by Japan Engine Corporation.
For the cargo tanks, we utilize the next-generation duplex stainless steel, "SUS329-J1 (product name, NSSC-2351)", which offers corrosion resistance and high strength.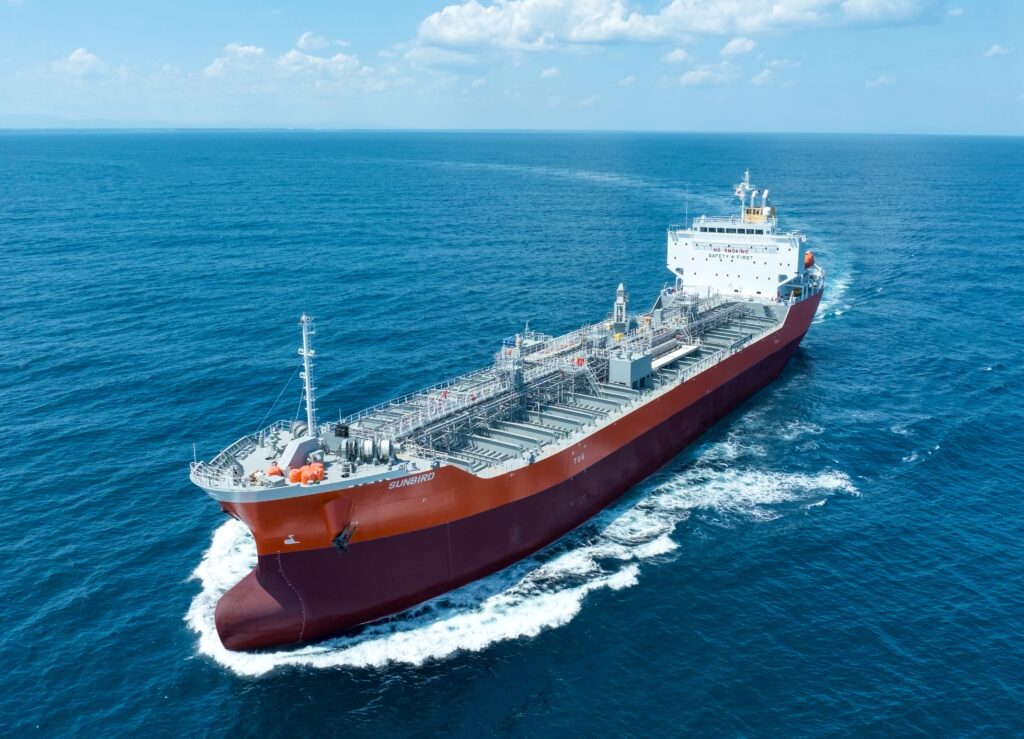 Same with the sister vessel, "SPARROWHAWK", "SUNBIRD" is scheduled to be deployed primarily on routes to Chile, North America, and Europe. We sincerely hope that this vessel, including its shipowner and all related parties, will become a treasure ship. Moving forward, our company will unite as one and strive diligently to improve the quality.