S703, 40,000 DWT bulk carrier was safely delivered to the owner at Kitanihon Shipbuilding, Toyosu Works on June 30, 2023 .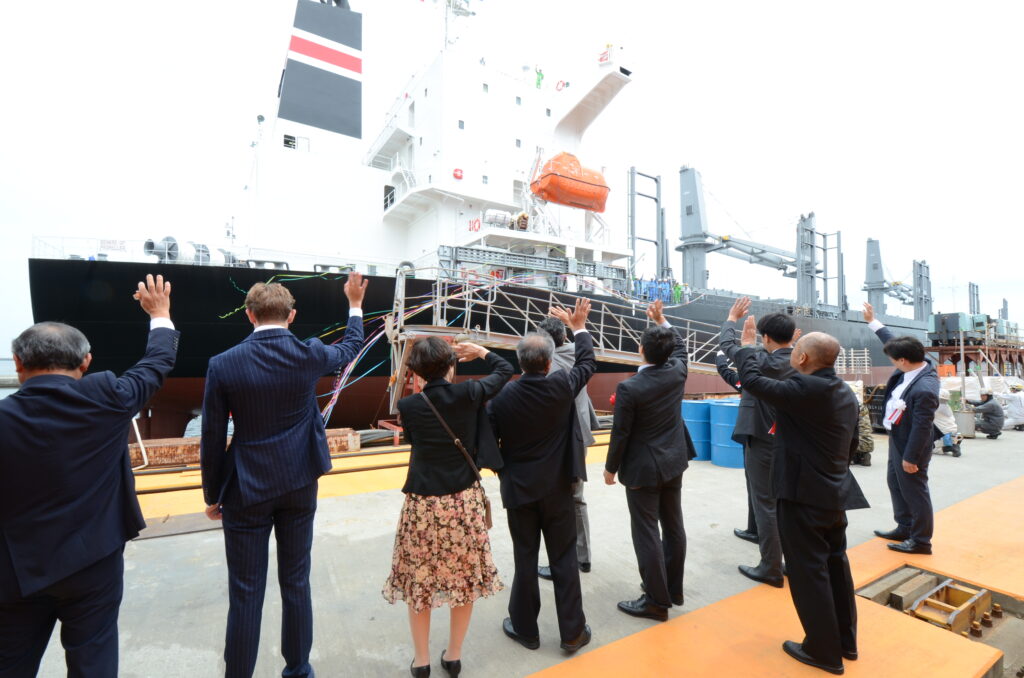 We would like to express our sincere gratitude to the European charterers family for coming to the naming andn delivery ceremony, which was held in fresh spring June, and to all the staff at the shipyard for making it such a grand event.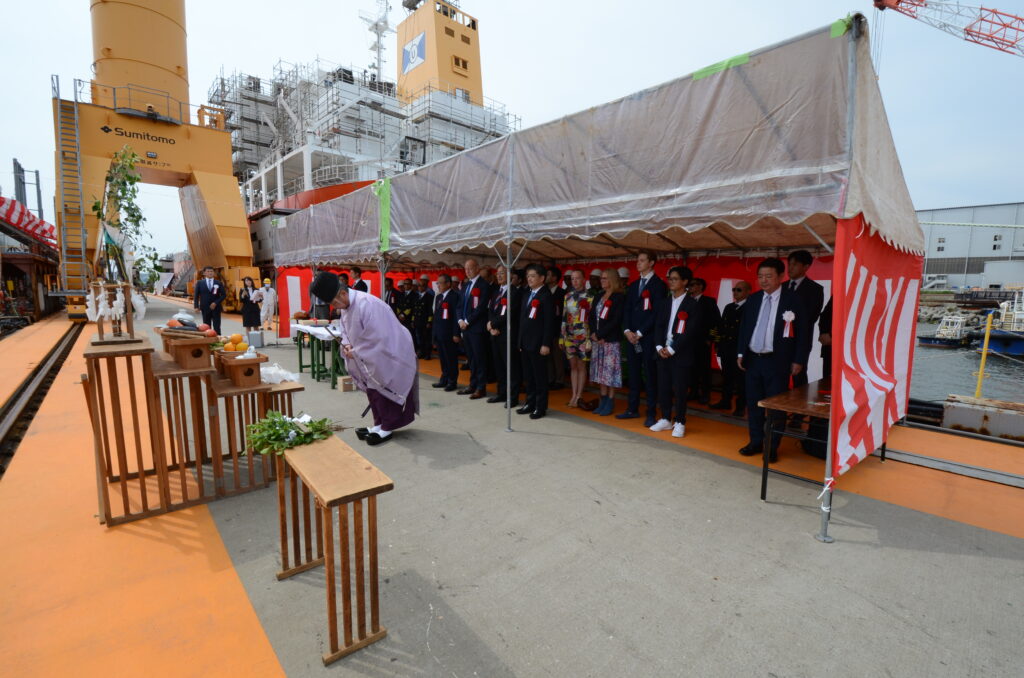 S703 is sister vessel of "LOWLANDS ALMA" the first bulk carrier we have built in 10 years since 2013, and the first 40,000ton DWT vessel have built with the cooperation of the owner, we were able to successfully complete the construction. The vessel has cleared Phase 3 (30% reduction compared to the standard value) ahead of schedule, which will be applied to vessels under contract after 2025, and has achieved a reduction in environmental impact and improvement in fuel consumption.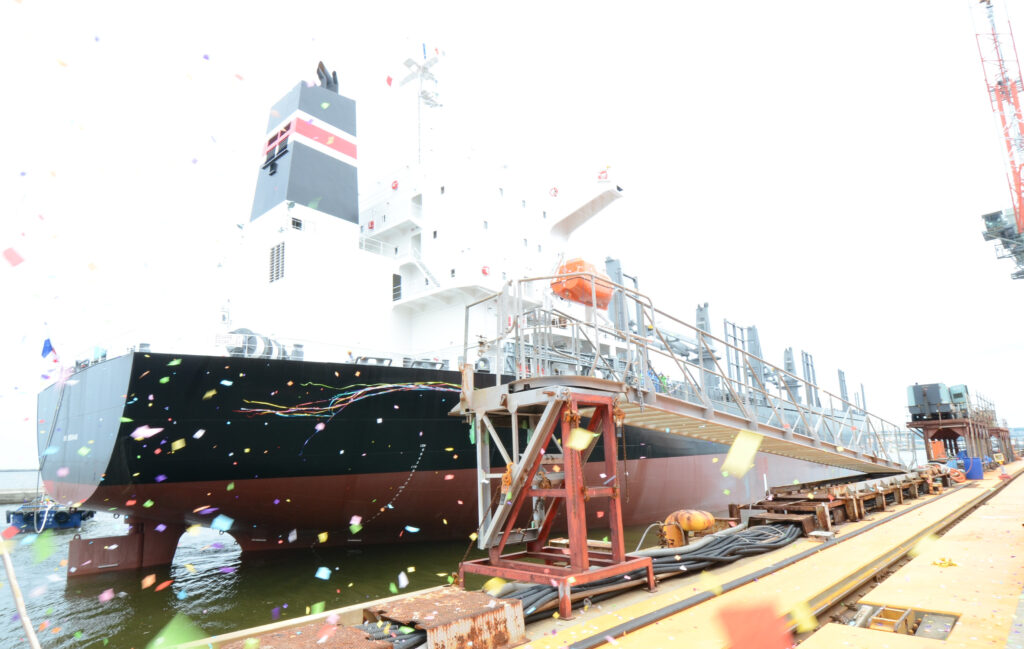 We hope S703 will be a treasured vessel for all concerned, including owner. We will continue to make concerted efforts to improve the quality of our products.